Store
The HUG Strap, Handmade Ukulele Strap - Foxes
00102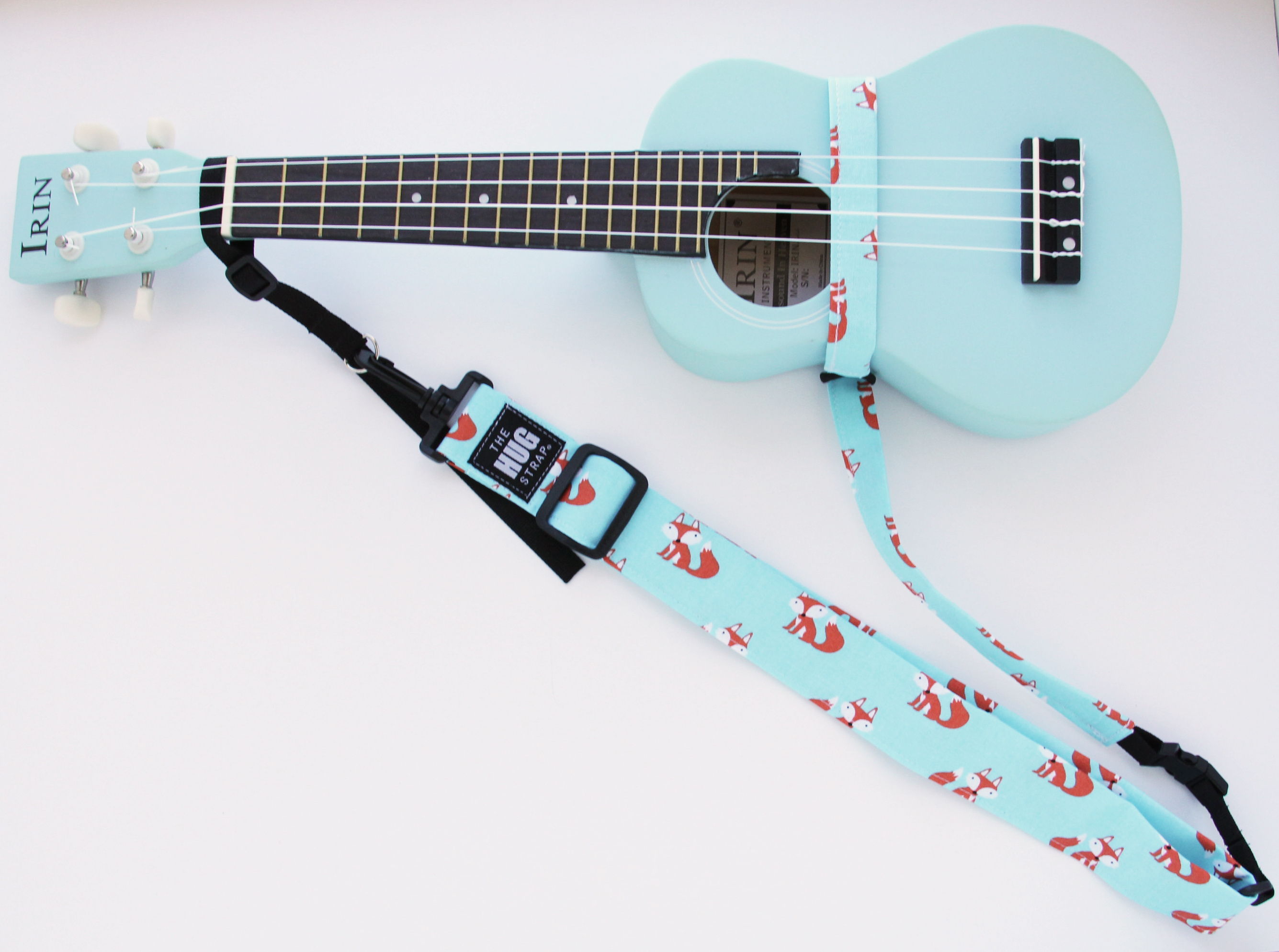 Holiday Shipping Deadlines:
International customers: Order by Nov. 30th for Christmas delivery with First Class International Shipping.
U.S. Customers: Order by Dec. 15th for Christmas delivery with free economy shipping.
The Hug Strap is unique because it is made from three separate pieces, allowing adjustment at both the headstock and and around the belt portion which means it can fit any size ukulele from the Soprano size through the Baritone and it can be adjusted to be placed anywhere on the body (up high or low depending on your body size and preference for how to wear your uke.) It is handmade in the USA and comes in a variety of designer fabrics.

*Requires no drilling of strap buttons and won't damage the finish of your uke by hooking into the sound hole

This strap is made in a lightly interfaced quilter's weight cotton print of foxes on aqua print.
Shipping is calculated based on destination at checkout. You have the option of using economy (First Class), Priority or Priority Express shipping at checkout. Please note I have a 2-3 business day processing time. At times of high volume, it will sometimes take up to 5 business days to ship your strap.
Detailed printed instructions with pictures on how to strap your ukulele are included with your purchase.
See our video on YouTube on how it works: